Supportive, alternative, eco-responsible, fair, inclusive: let us explain our commitments which are also about cooperation, partnerships and support.
Travel differently in Paris
The Zazie is developing an alternative to urban trips, an off the beaten track experience, anchored in its neighborhood and in Eastern Paris.
Visitors all have their own, good reasons to come to Paris: to visit a magnificent and moving city, to meet relatives and party, to encounter something that feels important to them, and also often to work, to get a training or for a medical appointment… For each traveler, in cooperation with local players, artisans, traders, guides and social entrepreneurs, the Zazie Hotel team strives to facilitate access to a more Parisian, intimate, more human Paris.
And since we cannot invent tomorrow's sustainable travel on our own, we cooperate with companies which we encourage you to discover in order to enrich your stay: les Oiseaux de passage, FairTrip, Ethik&Trips and to travel else where : GreenGo, My Ecostay or ATES..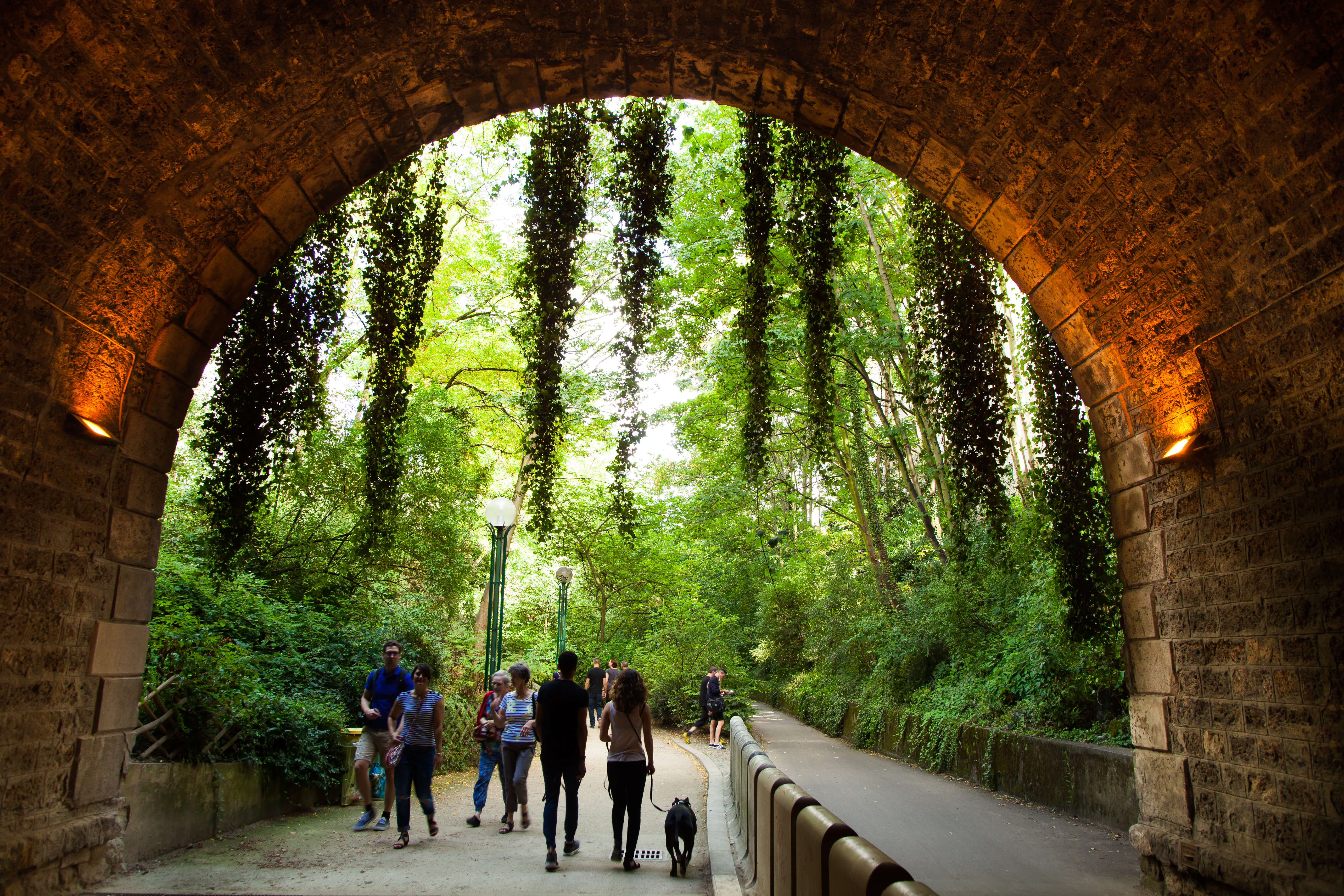 Eco-responsible travel
At Zazie Hotel, our team is committed to:
Limiting our consumption of water and energy: by using low-consumption light bulbs and by offering a less frequent towels and bed linen replacement rate; by installing a loop for the water supply and flow restrictors for faucets and showers (Thanks Gjosa !).
Reducing our waste production: by limiting individual packaging and single-use materials and installing dispensers for body-care products; by avoiding any form of waste; by practicing selective sorting.
Purchasing responsible products: by offering organic or local food products for breakfasts (Ekibio or Ethicable) and nibbles (Vrai et Bon or Biocoop) and by using eco-labeled cleaning products (Filfa).
Limiting waste and reusing material. Our appliances (washing machines, telephones, televisions) are reconditioned and live a second life under the control of qualified professionals. Our furniture has been mostly found, repaired or reconverted, except for beds and textiles – for hygiene and comfort reasons. We wash our laundry (Clorofil Concept) on site.
Share our Eco-gestures! Use our waste sorting solutions, choose less frequent linen change, drink from a water bottle. Like us, insulate, extinguish, measure, save!
We would like to thank our service providers and suppliers who, with us, take care of the Parisian environment.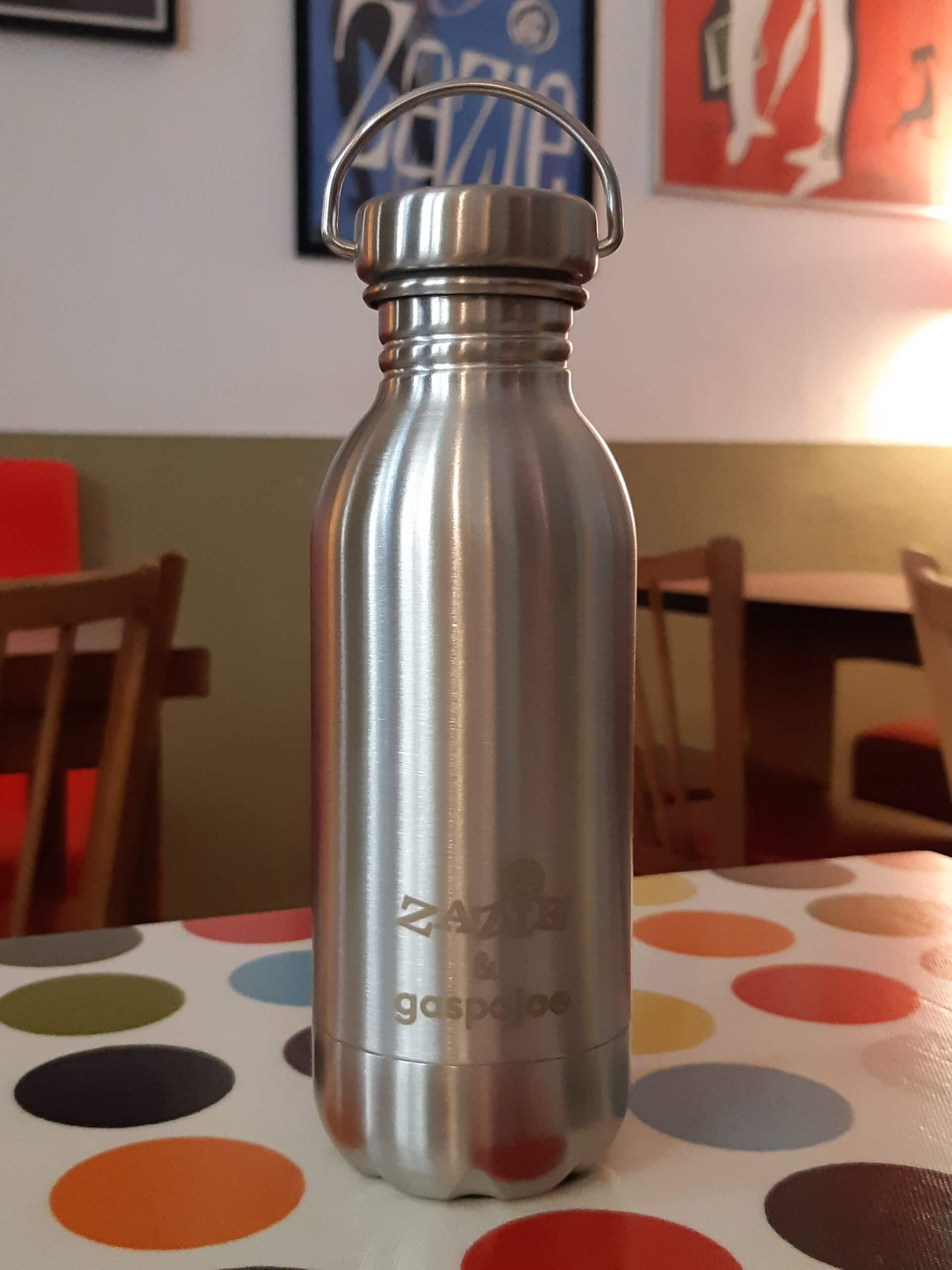 Fair travel is about achieving greater social inclusion
Under an agreement with the State for Integration through Economic Activity since 2012, the Zazie employs and supports people in social or professional difficulty throughout the year, in professional posts such as reception and maintenance. Thanks to our specific organization that favors autonomy, initiative, cooperation and diversity of tasks, we demonstrate that no one is unemployable and that the quality of work is a shared value.
The Zazie Hotel is an Entreprise Solidaire d'Utilité Sociale (Solidarity Company of Social Utility – ESUS). In addition to its social inclusion objective, our management reduces salary scales, limits financial compensation and preserves the company's durability.
We constantly cooperate with partners in the hotel industry, establishments, subcontractors or service providers, who welcome Zazie employees in immersion or recruit them at the end of their training.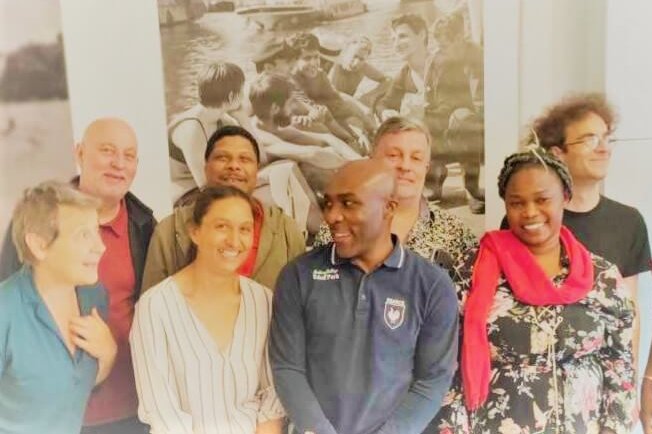 They have talked about the ZAZIE HOTEL:
LCI : At the heart of our differences: Hotel Zazie in Paris promotes solidarity tourism (Video)
France Inter : Carnet de Campagne, France Inter's program on solutions for the future, dedicates its November 30, 2016 program to Zazie Hotel and solidarity tourism! (Audio)
La Vie : Learn a trade at Zazie
La Croix : An inclusive and responsible hotel in Paris
Le Parisien : The Zazie Hotel is betting on solidarity and alternative tourism
Le Labo de l'ESS : Zazie, the friendly, supportive and Parisian hotel
Deplacements pro.com : Business travelers can show solidarity during their professional trips to Paris
Babel Voyages : The Zazie Hôtel, when social rhymes with sustainable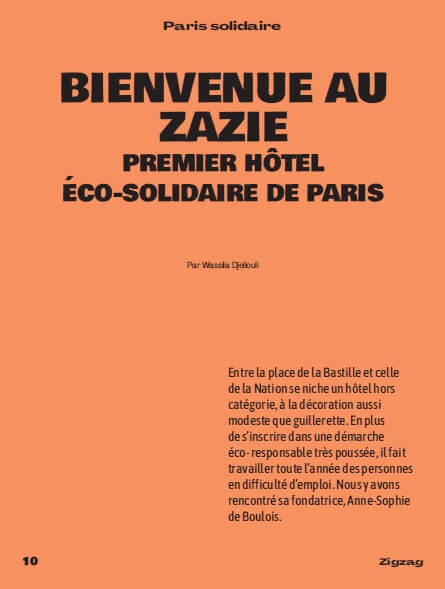 THEY SUPPORT ZAZIE HOTEL
InvESS IDF, an ESS private equity cooperative, has participated in the Zazie Hotel experience since its creation in 2012.
The City of Paris awarded the project an ESS Trophy in 2012 and largely supported the expansion of the establishment which was completed in 2021, as part of its inclusion, sustainable tourism and accessibility policies.
The Direction Régionale de l'Economie, l'Emploi, le Travail et les Solidarités (Regional Direction for Economy, Employment, Labor and Solidarity) has supported, from the start and every year, the development of integration actions and its activity.
The Ile de France Region supported the first installation work in 2013. We are greatfull to the corporate foundations for their support in starting the project :  Fondation Macif, Fondation d'entreprise Vinci pour la Cité and Fondation Banque Populaire.
L'ANCV Chèques Vacances helped Zazie to renew and to welcome people with disabilities and reduced mobility through its social tourism program.
NOS COORDONNÉES - 3 RUE CHALIGNY - 75012 PARIS - TÉL. : +33 1 46 28 10 20 - CONTACT@ZAZIEHOTEL.PARIS
M° REUILLY DIDEROT OU GARE DE LYON